Proudly assisting Home Sellers, Investors, First Time and Move Up Home Buyers, Renters and Landlords with their real estate needs in the GTA and surrounding area. See what our clients have said about our real estate services.
I definitely recommend Ranjeet's services to others 100%. She has been an outstanding and unbelievable Realtor for our family. She is extremely knowledgeable and professional, which sets her apart from others in her field. She was able to get us the best deal on our new home, as well as sell our existing home for the highest price in our neighbourhood in just 1 day. She can always be reached in a timely matter and I have nothing but amazing things to say about her and her family. She treats us like family and works so hard. She is the BEST!
Lindsey McLaughlin
Home Buyer & Seller
In terms of personality and professionalism, Ranjeet is one of the best I have dealt with. She is very honest and dedicated person who will do all of her best in order to meet her client's satisfaction. I highly recommend her and wish all the best for her.
Mohammed Ali Abdo
Real Estate Transaction
I highly recommend her. She has done a great job. Everything was easily done. I thought buying a property will be a very hectic and complicated process. But Ranjith was so helpful and supportive that we ended up investing in more than one property. She went out of the way to help me and made sure that I was completely satisfied. She is very honest, informative and highly responsible. She is always available to answer any queries . Well aware with the market. Gives you the best advice and options. Therefore I highly recommend her.
Amber Najeeb
Home Buyer
Ranjeet has the qualities that make her an extremely successful and effective Realtor. I can't say enough about her professionalism and knowledge within the industry. She has high integrity and is very conscientious and tenacious, always keeping the clients best interests in mind. Our real estate purchase was a small transaction relative to the size of properties and transactions she normally handles but she treated my wife and I with the same professionalism and courtesies one would expect for a very large transaction.

As a busy person, I don't have time to waste. She gets to the point quickly yet professionally, always respecting the clients time. She does a great job of listening to her client's needs and does not waste time showing properties which do not meet the client's objectives. She does research to assist with assessing a fair market value of the property for the offer and then negotiates effectively with the opposing broker on behalf of the client. She is extremely responsive to questions, often responding immediately to our late night emails after midnight. She shows great attention to the details enabling the transaction to get done. I have the highest level of confidence in her. I also would not hesitate to use her as my listing agent if I were selling a property. She is very smart and transactions can sometime become very complex.

I have the highest level of confidence in her and feel she would be able to properly assess any situation and figure out an effective solution. In future transactions, I will only have Ranjeet represent me.
Guzzoro Uzopeters
Home Buyer
Our experience with Ranjeet has been great, we found her well prepared , highly informed and professional. She listened carefully to all our requirements and came up with tons of options/solutions. We highly recommend her for all the real estate matters.
NAJEEB JAMIL
Home Buyer
First time we meet Ranjeet, right away we knew we found the right person to deal on our home hunting because the way she presented herself to us was sincere and ready to help. for the past almost 12 months of communications with Ranjeet she never misses to send us an update info of what we are looking for until finally we found our new home . Me and my wife are very happy for having like her. Thank You Ranjeet for job well Done!!! (note: I am also recommending my son to Ranjeet for his first and new home soon)
Edgar Bombase
Home Buyer
Ranjeet is very energetic and responsible realtor. She always put the client first and take care of thier needs. We enjoyed working with her, and found our at best market value.
Gurjeet Singh
Home Buyer
Ranjeet Ubhi is very professional and provides great service to her clients.

We were very satisfied and had a great experience working with her.

She made the entire process of buying house easy and hassle free.
Harmandeep Singh
Home Buyer
I met Ranjeet in Paris, ON housing project, she helped us to find the right house for our family, she further provided us excellent guidance to successfully complete the booking process. Yes I recommend her service and give her assistance 5 star.
Muhammad Kamal Akhtar
Home Buyer
I recently found the need to purchase a single home. I spoke to a variety of different realtors but was not too impressed. When making such a huge decision I wanted to work with someone who I could trust and know that they had my best interest at heart.

Then my sister refers me to the realtor Ranjeet Ubhi and Ujagar. My wife and I then invited Ranjeet and Ujagar to our home. They both spent hours answering all our questions from selling to buying and all within our finance and I was amazed at how knowledgeable they are in every aspect. After that meeting I was so impressed that my wife and I decided to use Ranjeet as our realtor and that was the best decision I ever made.

Our house went up a few days later on the market and when I saw our listing I was blown away, I fell in love with our house all over again but like I said I wanted a single home as my family was growing. A few days later our first offer came in and I was ready to accept but we were told by our realtor not to rush and we listen to her reasoning and thank god we did. We got an offer way over our asking price and I was so happy. Our house was sold over the asking price soon after going on the market.

Now it was time to start looking for our dream home. All we had to do was let Ranjeet and Ujagar knows exactly what we were looking for. That's it. And they again get to work looking for our dream home. Every evening they would send us only the best home that fits our search and within our budget.

In the next few weeks Ranjeet and her team work tireless hours to get us exactly what we needed. And at last we found our dream home. It was amazing that we got that house below the price that someone else offers. Ranjeet is an expert at negotiating an offer. We sold for more and bought for less.

When trying to get a mortgage at the lowest interest rate Mr. Ujagar is the expert in that area. I did not have to worry about anything, all we did was provide all the paper work necessary for the bank and sign when the time was right.

Ranjeet and her team's professionalism, mentorship, knowledge, honesty and hard work ethic are much respected and appreciated. Ranjeet has helped me to make the best decision in selling and buying our home. She always answers all our calls and emails in a timely fashion no matter what time of the day of night is were. I was beginning to believe she never sleeps. I now consider Ranjeet and Ujagar family and I highly recommend her to anyone who is trying to buy or sell their house. I assure you will not regret meeting this wonderful team. Thanks Ranjeet.
Rajesh Kumar
Home Buyer & Seller
My goal was always to find the dream home that I wanted. I already had one of my happiness in life and that was my children, however to find myself the house I always wanted would be my second happiness in life. I just wanted to take this time to thank Ranjeet Ubhi and one of my closest co-workers Ujger Ubhi, for finding my second happiness in life.

I have owned three homes and I have been through many realtors, and I never came across a realtor like Ranjeet Ubhi, she was kind hearted and promised that my second dream would come true. In the process of finding my fourth home her skills are immaculate. I invited Ranjeet into my home so she can start the process. Ranjeet Ubhi help prep my home to put it on the market with her remarkable skills. When the process of prepping my home was finished I was blown away with what my home looked like. What was impressive is that Ranjeet put my home on the market and within three days my home was sold! I believe that Ranjeet had many sleepless nights with all the phone calls that she received. Once that process was done, she treated me with the red carpet treatment which made me feel that I was well taken care of. Ranjeet picked me up almost everyday and spent time with me finding my dream home. At one point I felt so bad for having Ranjeet spend all this time with me, but at the back of my mind I always knew I had the best relator.

I just wanted to thank Ranjeet Ubhi and Ujger Ubhi for completing my dreams in life. I am extremely excited to settle down in my dream home. If I ever had to go though experience again, I would defiantly close my eyes and chose Ranjeet again! I would refer anyone to Ranjeet in a heart beat!

Once again I want to give a BIG thanks to Ranjeet Ubhi. The best realtor in the GTA /Peel Region
Sharmille Motee
Home Buyer & Seller
We are happy to found Ranjeet Ubhi as our realtor, she made buying our first home and enjoyable and easy experience. Quick to respond and will do anything to help, we highly recommend Ranjeet.
Stephen Suguitan
First Time Home Buyer
Overall, Ranjeet and Ujagar stepped up and did a fantastic job. I needed a quick sale and they got the job done. I would definitely recommend their services.
Happy Home Seller
She is amazing, thorough professional. Always gives right advice and reply any queries without hesitation.
It is pleasure working with her.
I would strongly recommend her if you are buying or selling.
S.M.
Well I have to say Ranjeet UBHI, Is very humble, polite, and professional,she always work hard to make her clients happy and successful, and I will recommend Ranjeet Ubhi to any one.
Brian Singh
A very dedicated professional who follows up every minute detail of your case and ensures that you don't have to worry about missing anything when dealing with such an important transaction as real estate.
Basit Jamal
Very helpful, responsive and professional. I would definitely recommend her to others.

Gurpreet M.
Real Estate Testimonial Submission
Your personal comments are very important to us. If you would like to submit your testimonial please fill out the form below. We appreciate you taking the time to share your real estate experience on our real estate website. Thank you.

Sincerely,
Ranjeet Ubhi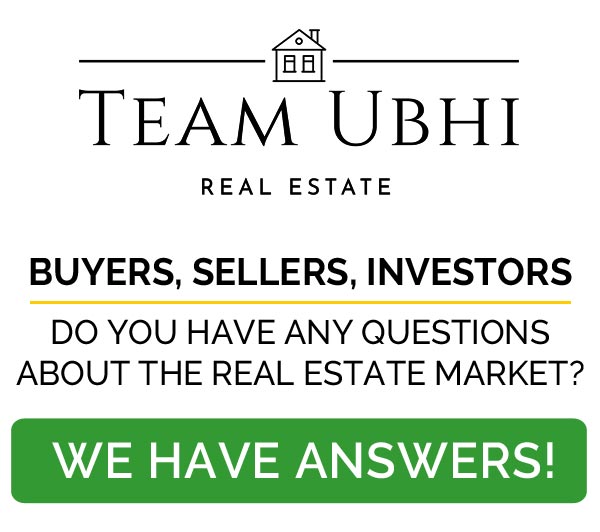 Thinking of buying or selling a property, or have a question regarding the real estate market? Fill out the form below and we'll get back to you promptly.